Each thumbnail has a brief description beside it of what is going on. Enjoy the progress......
All the body work is done and painting continues.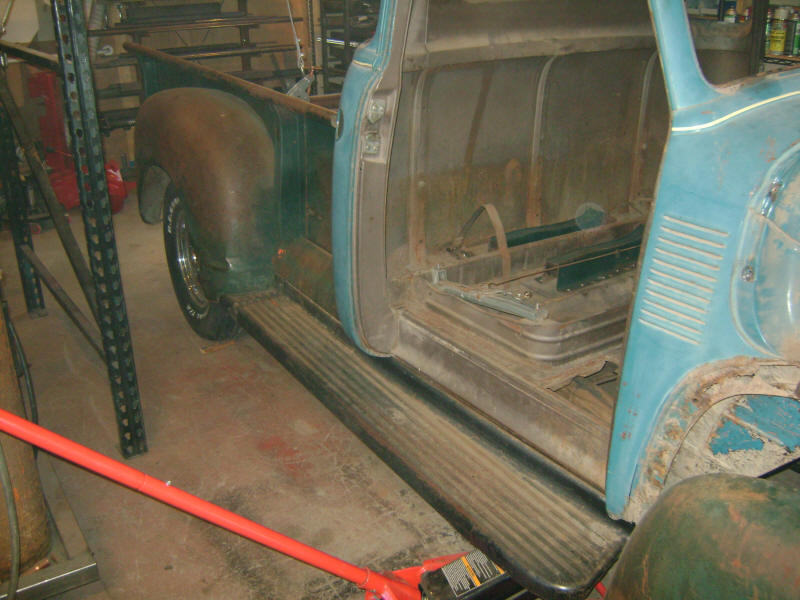 The box and running boards are on and test fit for length. With this S-10 frame, I had to shorten the box and running board by 5 1/2".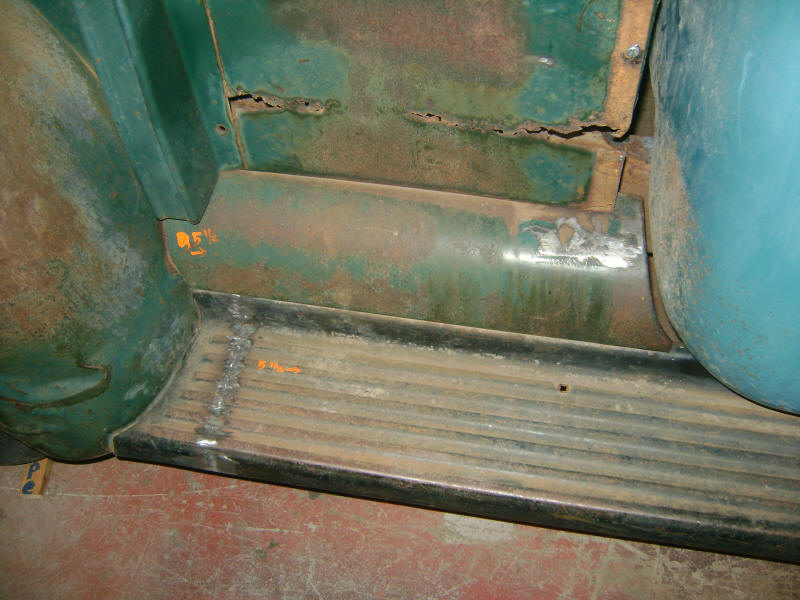 Here is the tig welded running board and the shortened splash apron.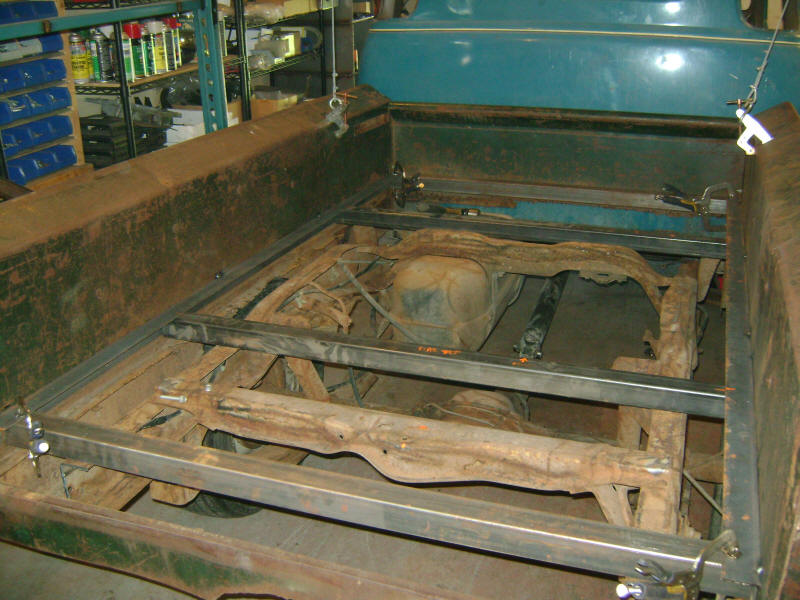 The inside of the box was raised 3" and new floor structure built to match up to the frame.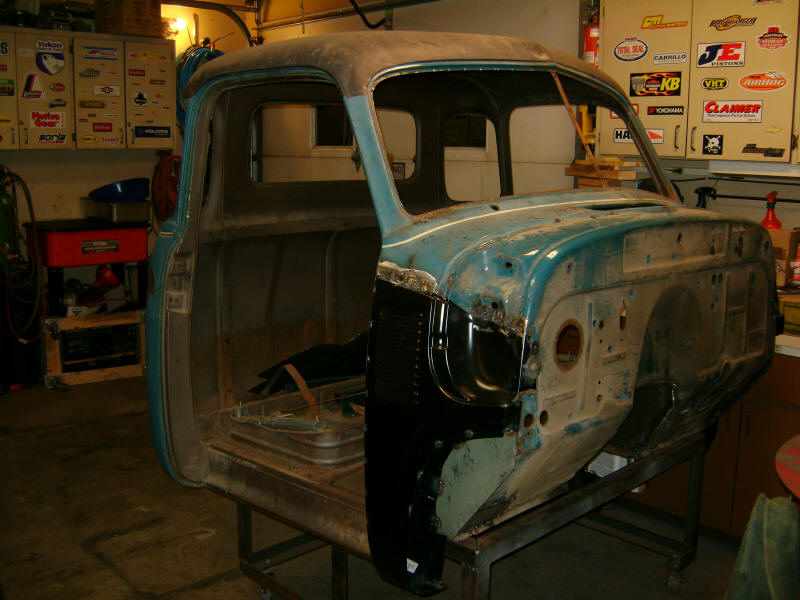 New patch panels were put into the cab to fix the minor rust.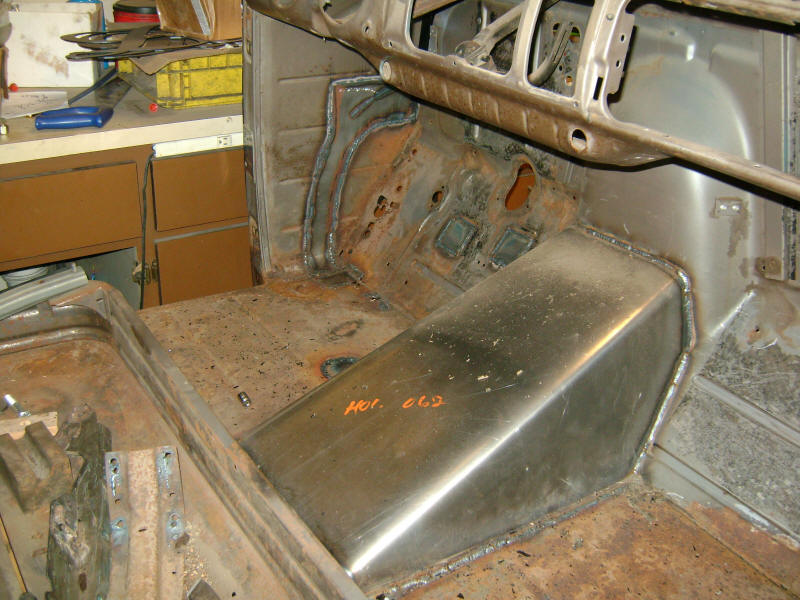 Tunnel to clear the 700R4 tranny.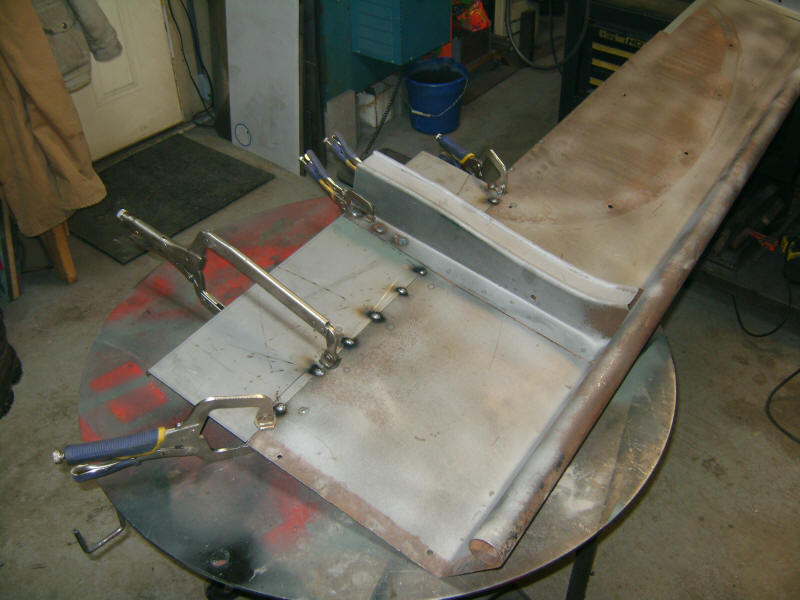 Box sides being rebuilt aafter blasting.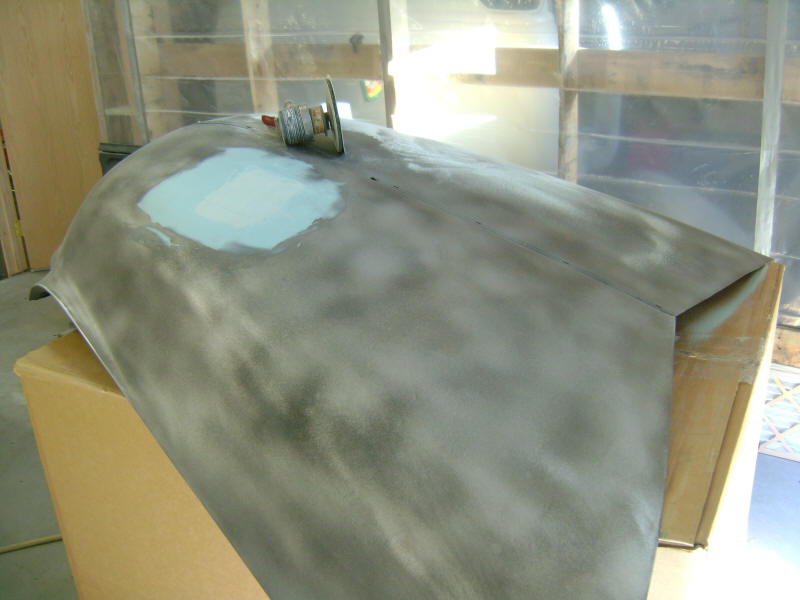 Body is all blasted and ready for body work.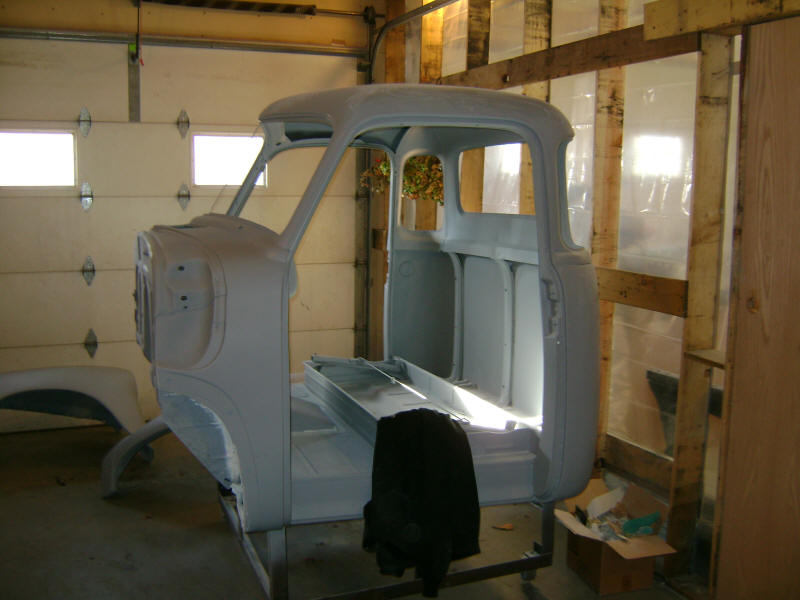 Cab after first prime coat.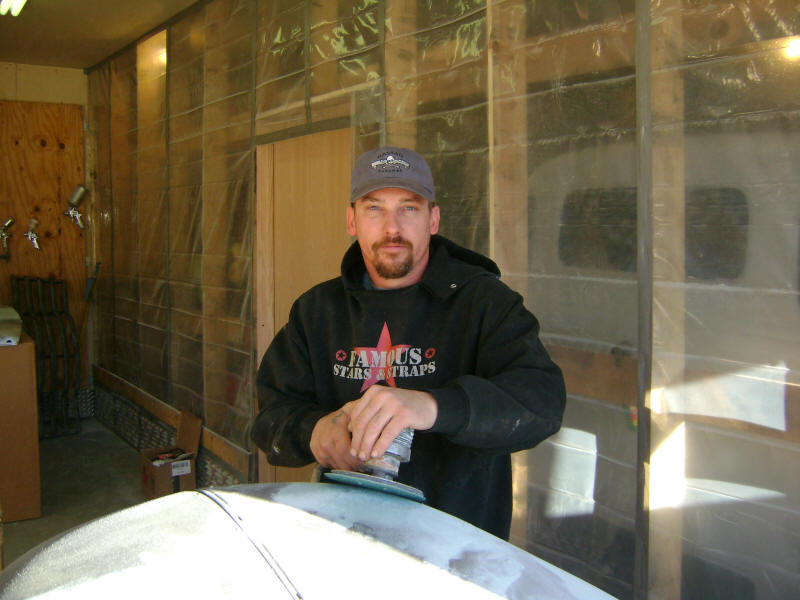 My body work specialist "Paul S" doing what he is good at - Making metal smooth!
January 1, 2011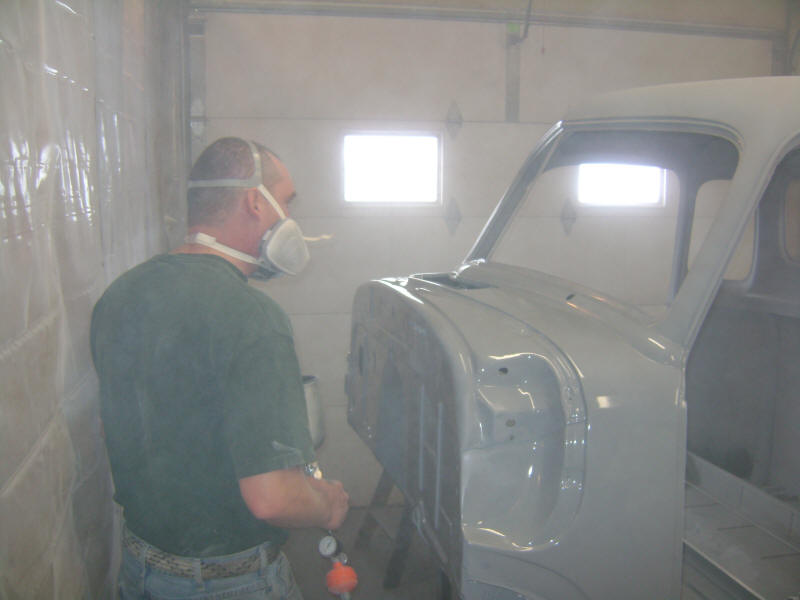 Final sanding with 320 grit and the sealer is being put on.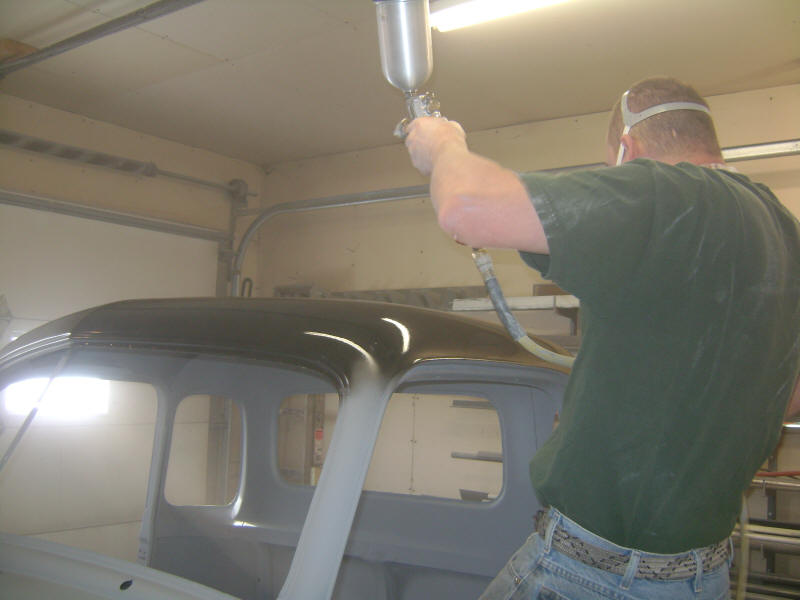 After the sealer, comes the BLACK. It is GM 2003 Avalanche Black.
Cab after painting! Paul nailed it! Its beautiful!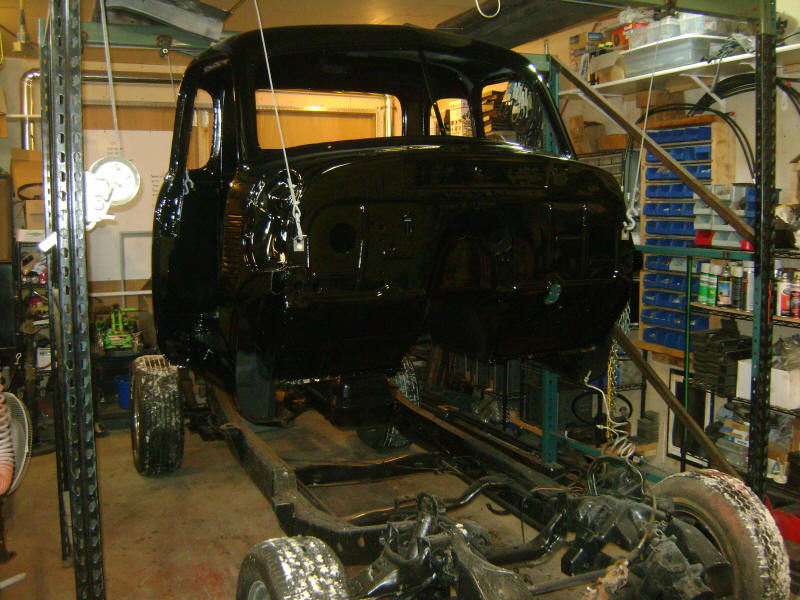 Cab moved into the build shop and going on the S-10 Frame.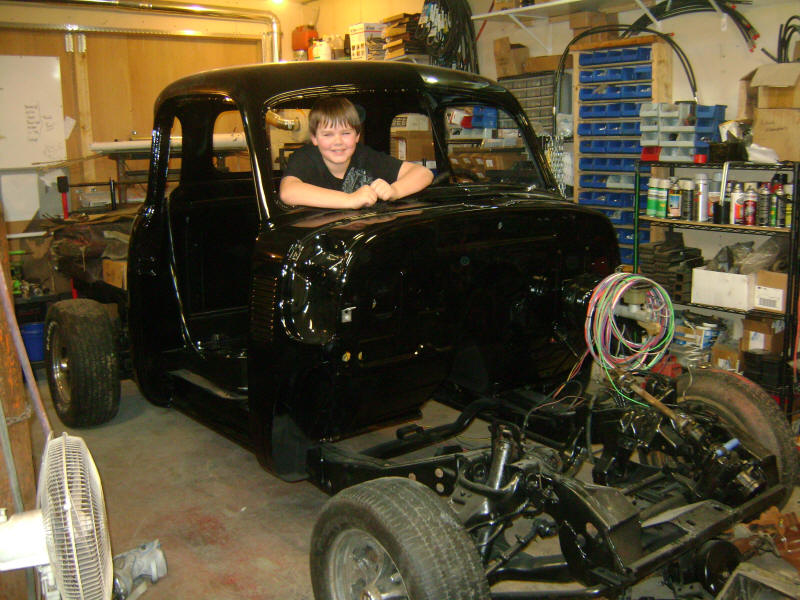 The cab went on the frame really good. Used the old Hockey pucks for spacers.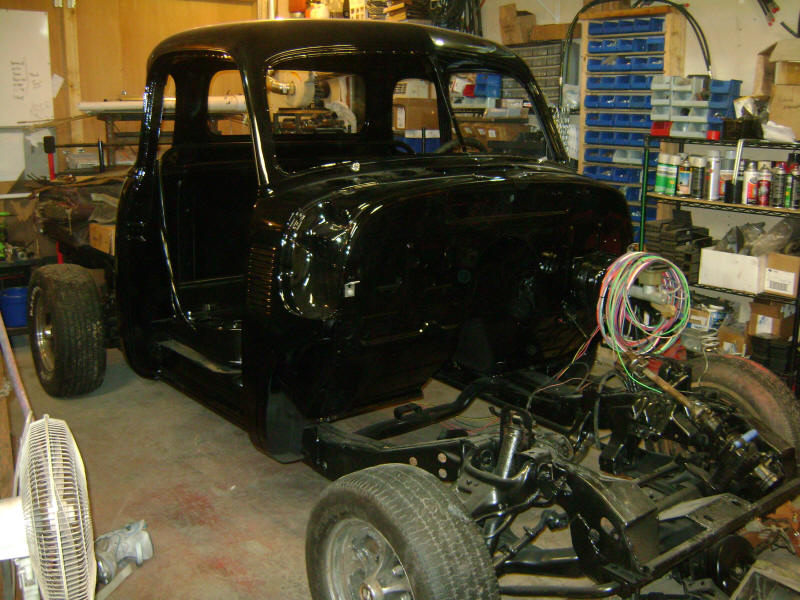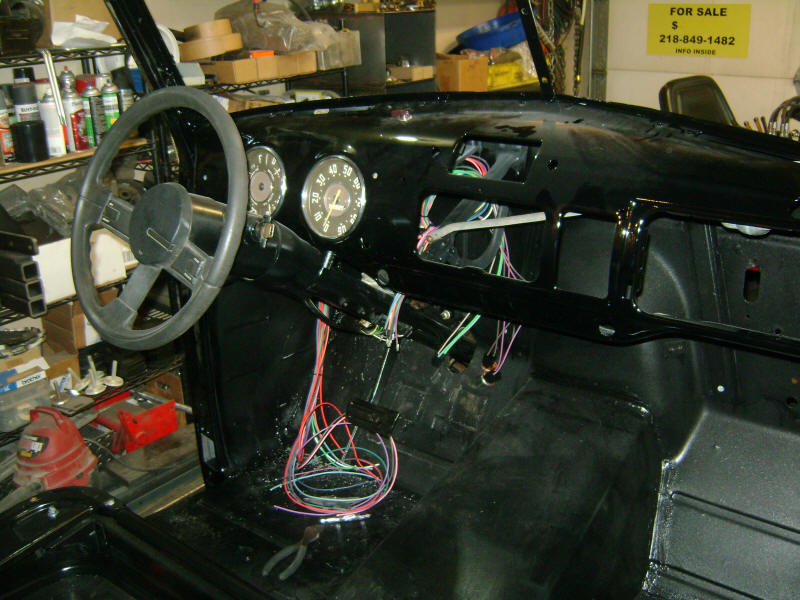 Got the tilt wheel in and the brake pedal. Started to get the wiring in place.
The back of the cab fits really nice around the s-10 frame.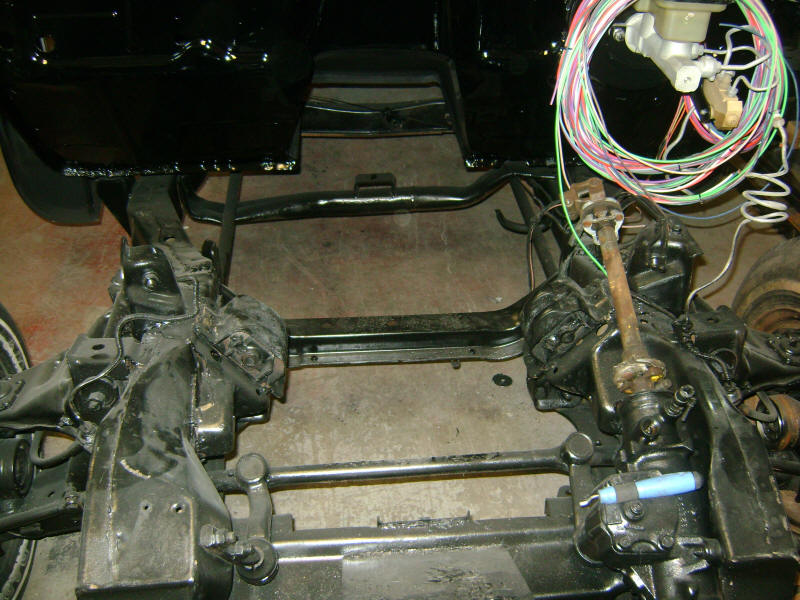 Front motor mounts.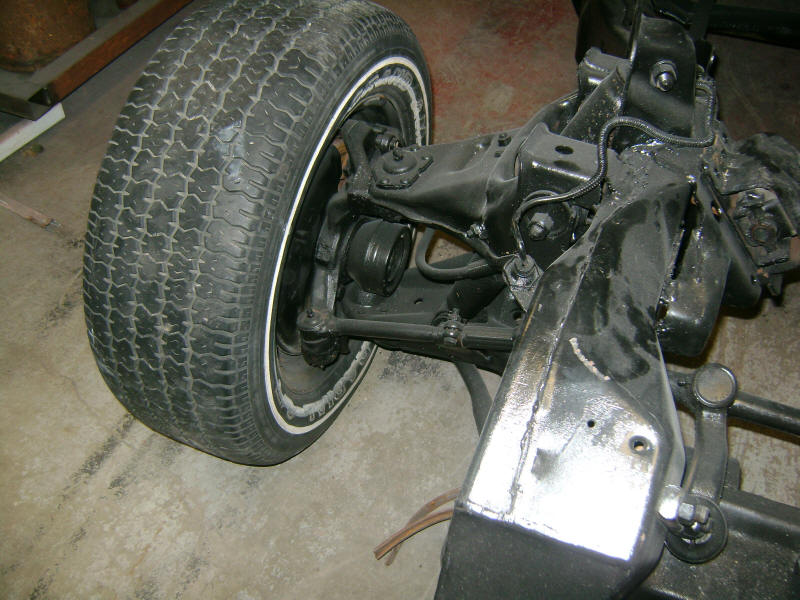 Modified front 4x4 suspension ready as a 2wd now.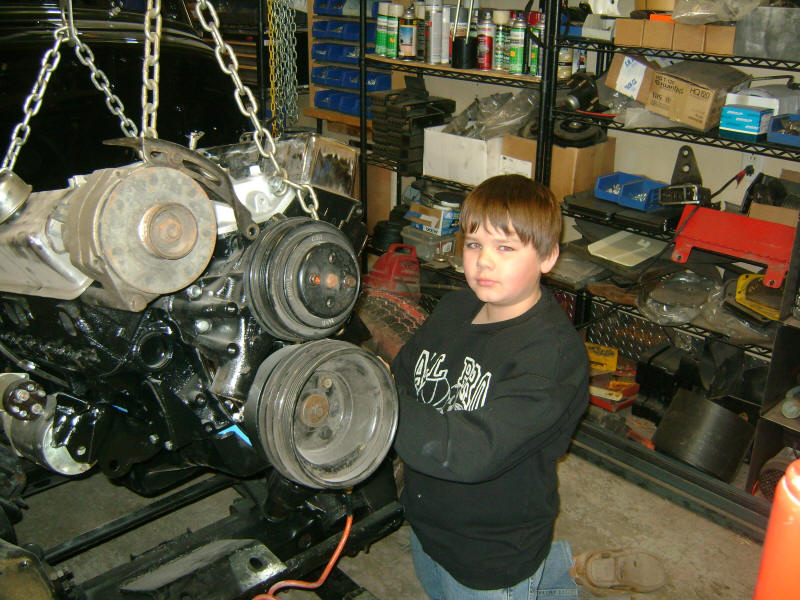 My son helping me set the motor in.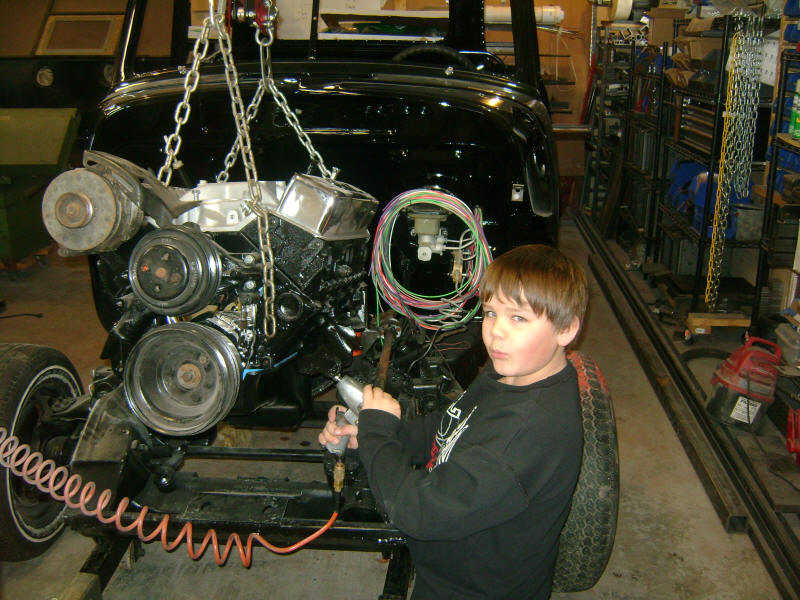 Collin is tightening down the motor mounts.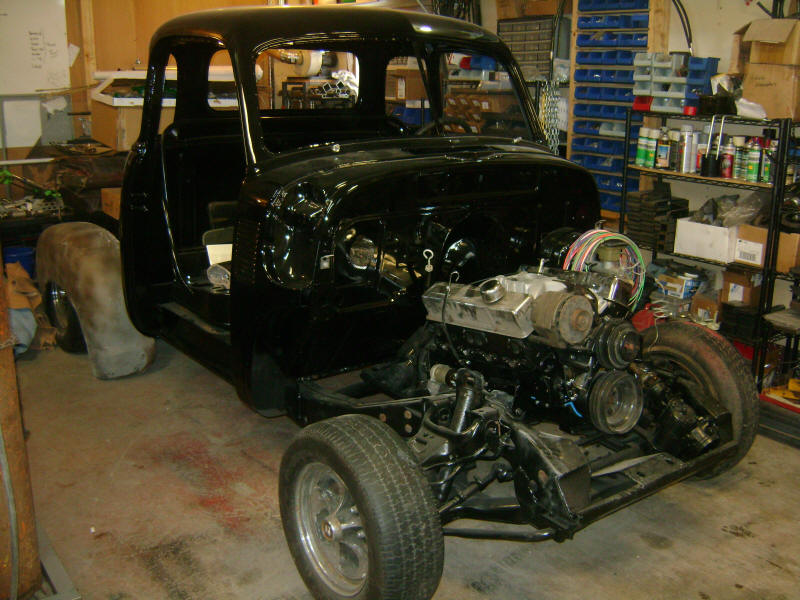 The motor is in.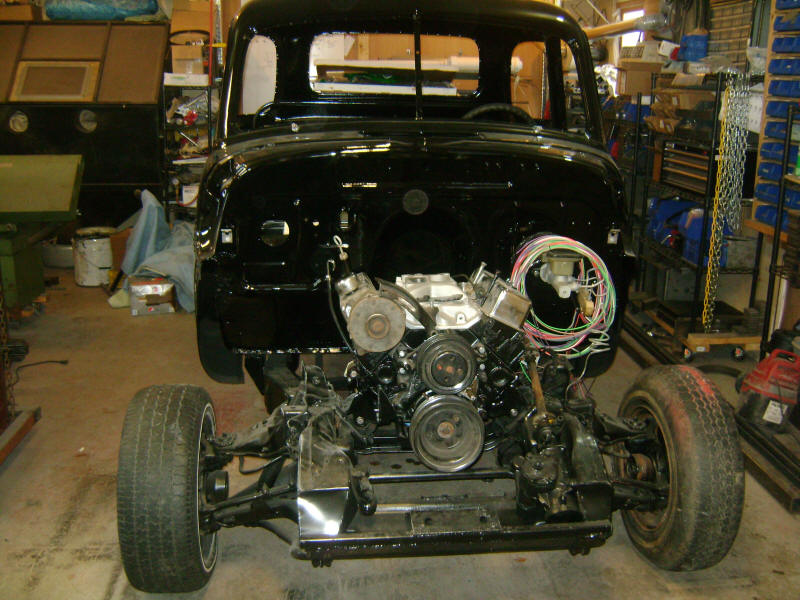 Now time to order some fuel ssytem management parts......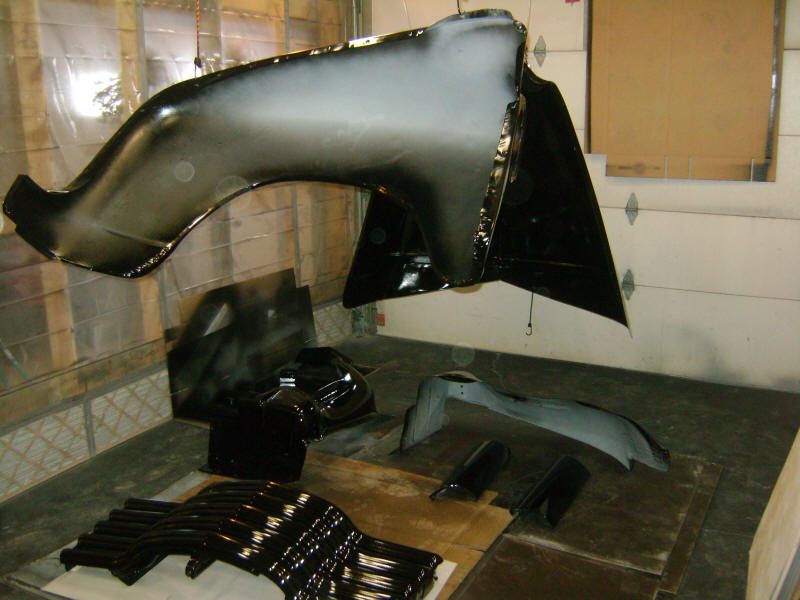 Painted the front clip parts.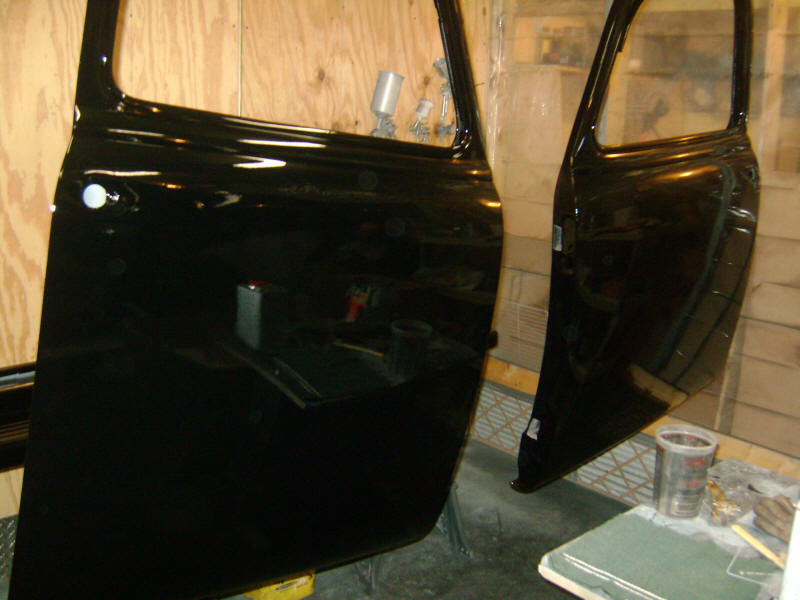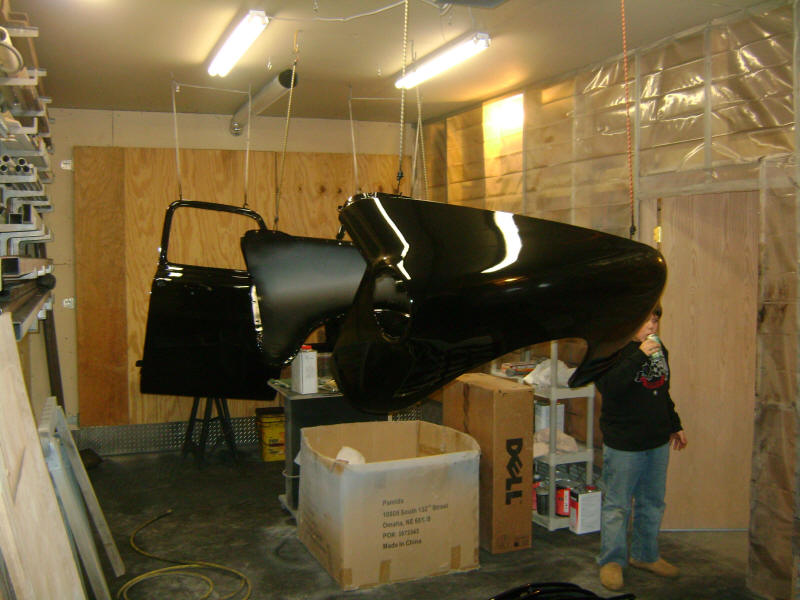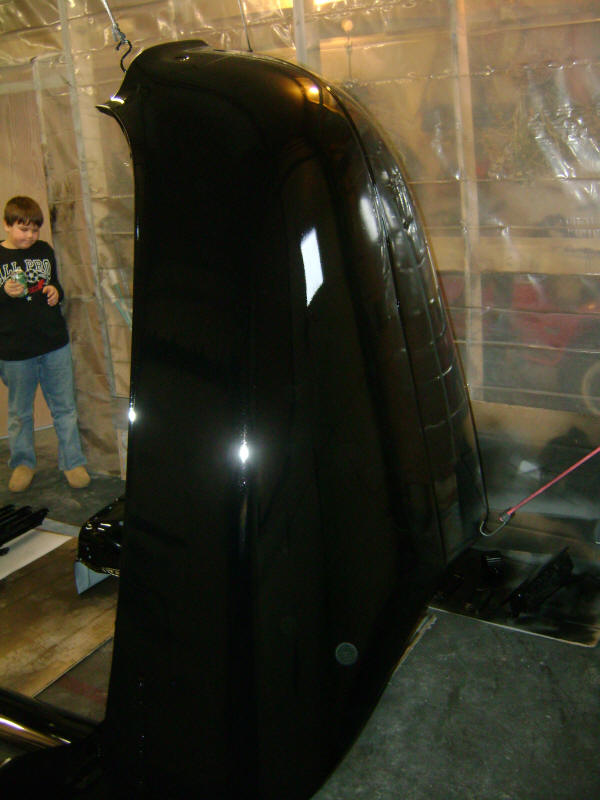 January 28, 2011 - Its ALIVE. We started the truck for the first time.