Cub Cadet 982T
Welcome to the 982 Teledyne Buildup.

Well after reading many posts online, I decided to take my 1872 and a Teledyne 4A032 4 cylinder motor and turn out a 982T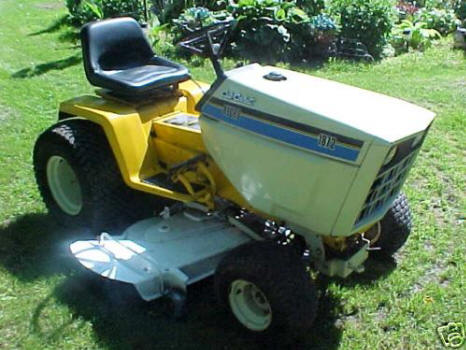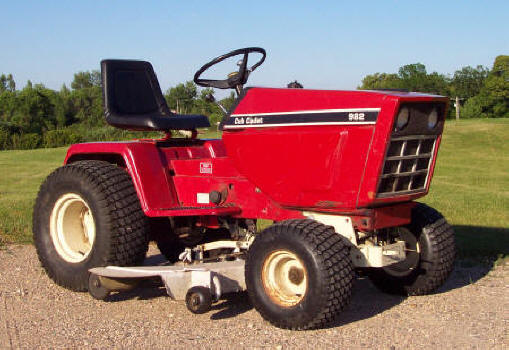 Here is a picture of a stock 1872. I am going to convert it to a 982 since I already have a 982 and most of my tractors are in the red 82 series. The nice thing is that it will have dual brakes and power steering.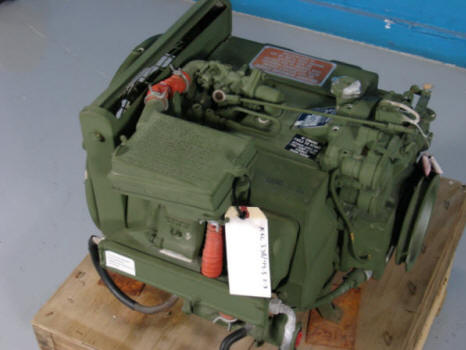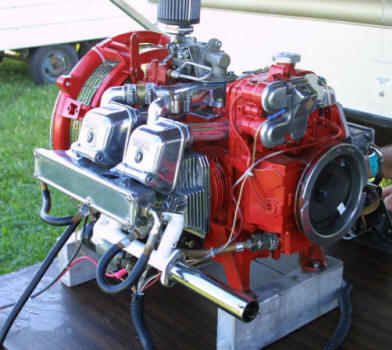 Here is a picture of a stock 4A032 Teledyne motor and a modified Teledyne used for Ultralight aircrafts.
TELEDYNE 4A032 4 CYLINDER ENGINE MOTOR
Unused Teledyne 4A032, 4 cylinder, 4 stroke motor. The 4A032 comes fitted with a "restrictor plate" carburetor....one that limits the engines output because it is physically too small. It also has a different and more modern combustion chamber shape that allows much higher compression to be ran....but comes with the lowest stock compression ratio of all the A032 engines. This motor is designed to have as little as 6 hp and up to 28hp. It has water proof electronic ignition system. It is also RFI suppressed, shielded, and fungus proof.
http://www.southernairboat.com/phpBB3/viewtopic.php?f=57&p=116857
http://www.ultralightnews.com/airventure2001/teledyne1.htm
*Starter plate can be removed to install a starter *Engine Type: 4 Cyl, Horizontally Opposed, Air Cooled *Overhead Valves, and Electronic Ignition *Rating: 6 H.P. @ 3,600 RPM (USG Rating) *Dimensions: 191/8" x 20 5/8" x 15 3/4" *Weight: 110 lbs, shipping weight w/crate 165 lbs *Bore: 2.250 Inch *Stroke: 2.0 Inch *Displacement: 32 Cubic Inches; 524.48cc *Compression: 6.0 to 1 *Fungus Proofed *Dual Coil Electronic Ignition

A company called Vogel's Electro Source from Milford NH, was at Airventure with a little 4 cylinder 4 stroke engine, with a dry weight of 63 lbs. The 32 cubic inch displacement engines are military standard model #4A032-4. They come complete with electronic radio frequency suppressed, waterproof ignition, with shielded spark plugs, and put out about 20 horsepower with the standard carburetor.
But according to David Vogel with a little reworking of the heads, and a larger carburetor the engine can reach over 30 hp. When fire up on the test stand, (two blocks of wood bolted to the bottom of the engine,) the engine fired up and ran like a top. In fact even with NO rubber mounts at all and revving up to nearly 5,000 rpm the engine didn't move.
Parts are still readily available for the engine, according to David " a new head complete sells for $75.00 and you can rebuild the complete bottom end, rings, pistons, and connecting rods for $120.00."

Here are some of the progress pictures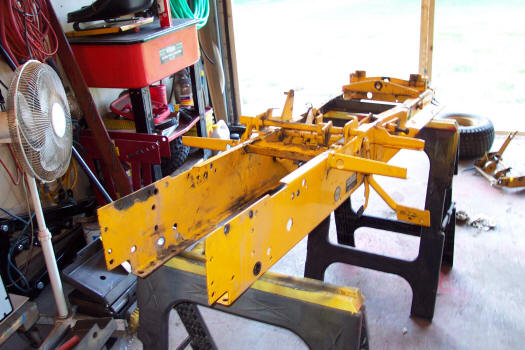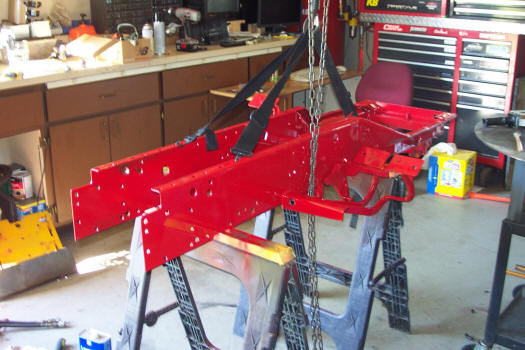 The torn down frame all repainted Red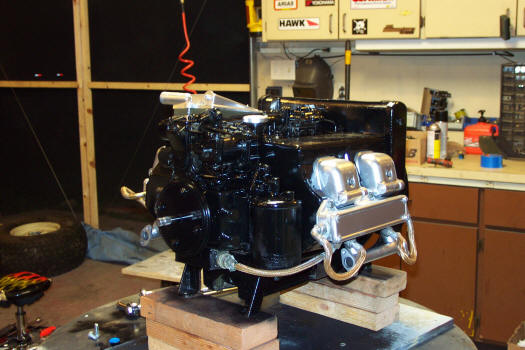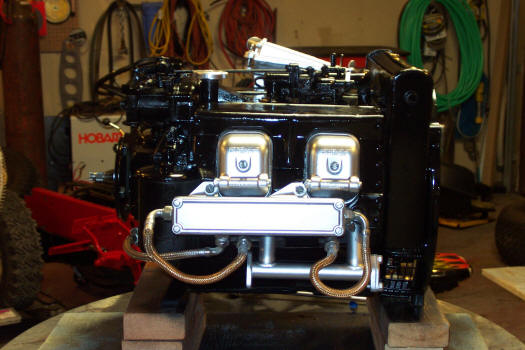 The repainted Teledyne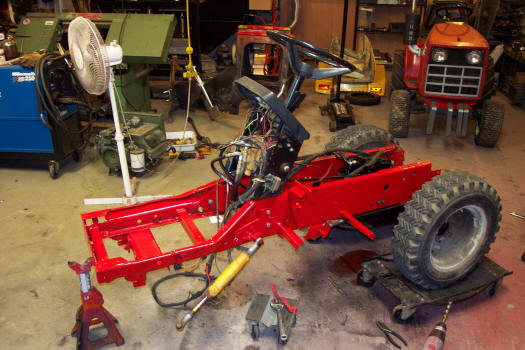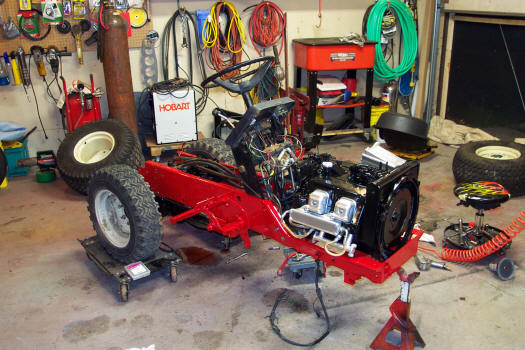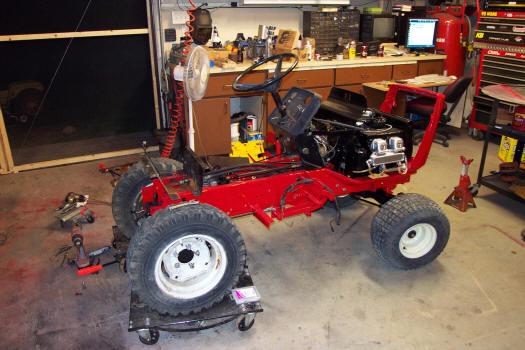 The project is coming together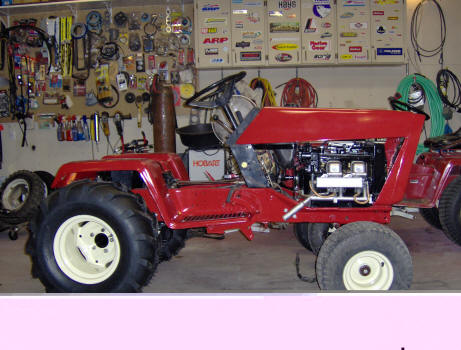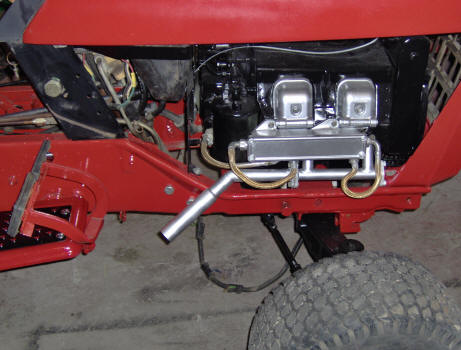 New tires, Fenders, Exhaust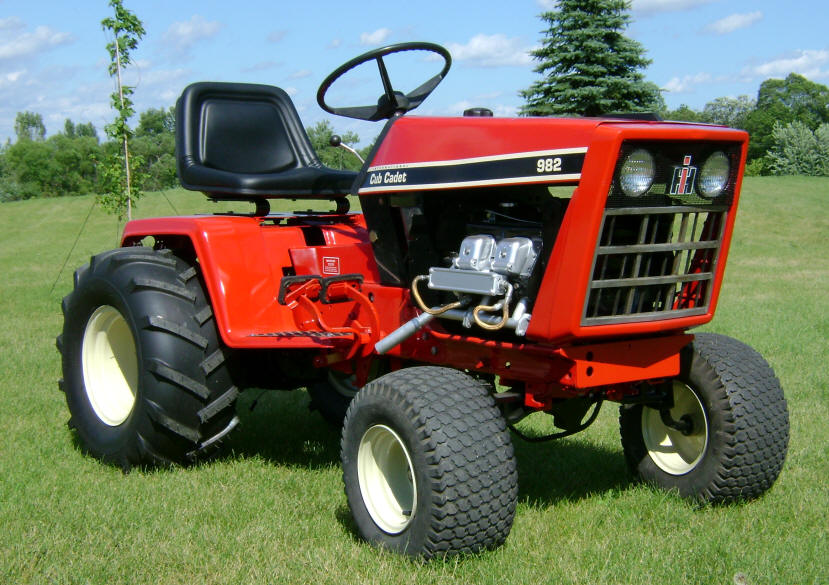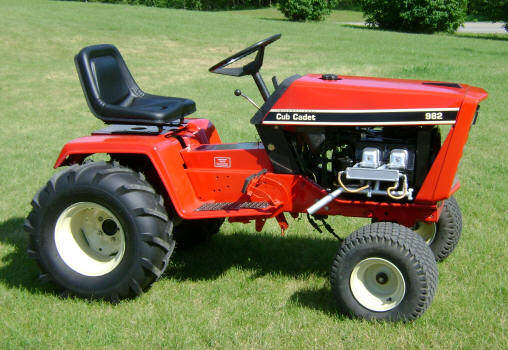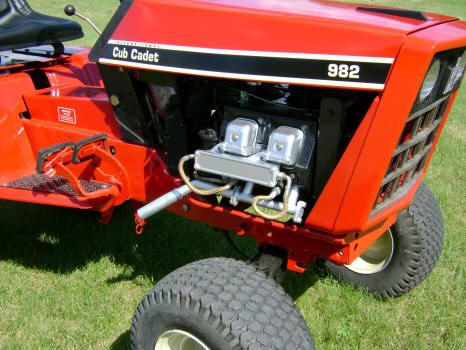 The finished project

I would like to thank Charlie from CC Specialties for all the great new parts, John G from Mpls., MN for the tractor, Rick B for the motors and egging me on to buy them and then getting them up to Minnesota, Matt C. for his help and My wife for her constant patience with all these tractors!

Owner, Designer and Paint and Bodywork: Xtreme Motorworks
Detroit Lakes, Mn
Go to the garden tractor accessories page for dually spacers and other parts for sale.